Valve Major prize upped to $1,000,000
Valve Major prize upped to $1,000,000 ⚡⚡⚡ Esports and gaming news, analytics, reviews on WePlay! The latest news on WePlay!
Valve announced that from now on each major tournament's prize pool will be $1,000,000!
With the first major of 2016, MLG Columbus, looming around the corner in a little over a month from now Valve have announced that the total prize pool will be increased from $250,000 to $1,000,000.
The initially crowd-funded events have featured a $250,000 prize pool since their inception at the end of 2013, with 7 such tournaments having taken place so far.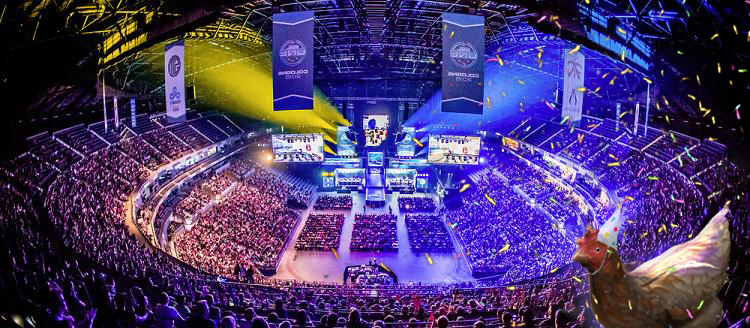 The Seattle-based company announced this evening that from now on each major will have $1,000,000 up for grabs to be distributed among the participating teams.
"...The professional CS:GO community has been growing at an incredible rate. CS:GO tournaments are now among the largest esports events in the world, drawing global audiences of millions of viewers, filling massive venues, and garnering higher prize pools.
Professional CS:GO has grown, and the CS:GO Major Championships are about to grow with it." - reads an excerpt from the official post.
MLG also revealed that the distribution will undergo a massive change, as teams that exit in the group stage will barely get rewarded at all, while the winner will run away with half of the prizemoney:
1. $500,000
2. $150,000
3-4. $70,000
5-8. $35,000
9-16. $8,750
The next major, MLG Columbus, is set to take place from March 29th-April 3rd in Columbus, Ohio, USA. The qualifier where the final eight teams (the Challengers) will be found is set to take place later this week from February 26-28th, and you can see which teams will be participating here: 
Source: hltv.org
WePlay League: February, the 24th matches
ROCCAT adds Noxiak; replaces ImSoFresh with Grabbz
Other Categories
WePlay Promotes
Stand with Ukraine