Today Valve rolled out a new update for Dota 2 that features the brand new The Fall 2016 Battle Pass. As always, it brings us the compendium for the upcoming 2016 Fall Major (that will take place in Boston) and has the same format as the previous two (Winter and TI6 Battle Passes).
Similar to the last two Battle Passes, the 2016 Fall One adds three quest paths that will help you to increase the levels, a betting system, a new season of Weekend Battle Cup and three freshly crafted immortal treasures with the best hero sets.
Once you achieve level 7 it will unlock Wibbley, a courier that change his looks depending on the year season. Unforunately, wards that can be unlocked at level 8 do not change the appearance anymore.
The Autumn Seasonal Map Terrain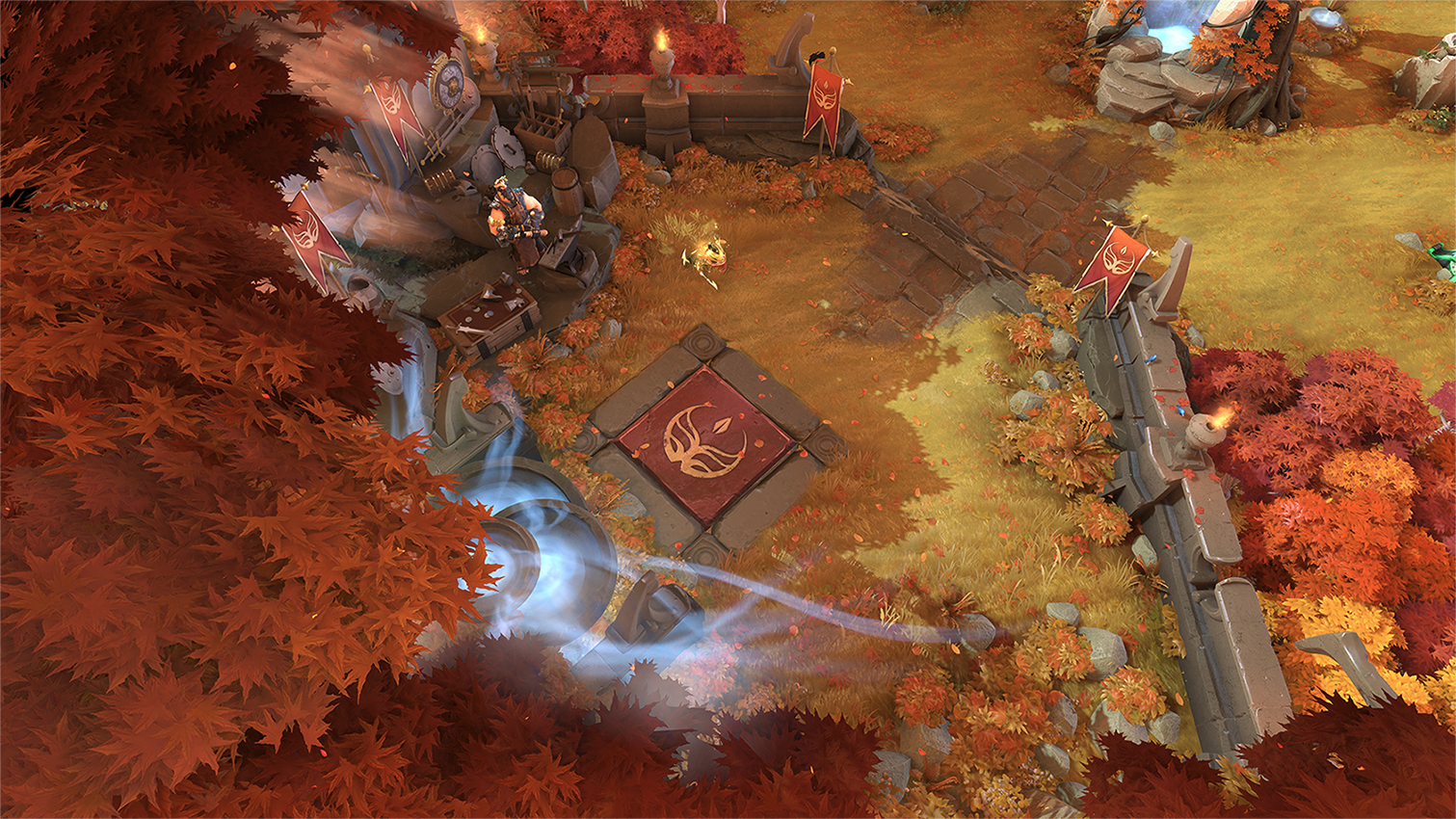 It's also worth mentioning that Valve took a different approach to the quest paths. For now the devs removed the hero dependant quests and kept them only for the last one you get in the end of a path. Which means there will be a lot less cases for anyone to ruin your game with "sorry, I gotta get the Octarine on Leshrac before 30 minutes" or at least we hope so.
After completion of the three quest paths you will get a corresponding hero set:
Path of the Protector: Bane - Helpless Dream
Path of the Dominator: Razor - Redirect Current
Path of the Saboteur: Bounty Hunter - Hunting Party
New Battle Pass is already available in the Dota 2 Store for $7,99 and comes with four starting items: new Battle Cup season ticket, the autumn terrain, Fall 2016 Battle Pass loading screen and Treasure I. Alas, there is no information about whether it will be possible to buy battle point booster packs or to gift 2016 Fall Battle Pass.
Battle Pass review (credits to GosuGamers):
Treasures review (credits to GosuGamers):
You can find additional information about the Battle Pass here and about the new update here.