Report: Team DK disbands ⚡⚡⚡ Esports and gaming news, analytics, reviews on WePlay! The latest news on WePlay!
Numerous reports Monday morning, including a weibo post confirmed that the organization's hardships have led them to completely disband the organization. A translation of a full statement from Teng "Andy" Zhao, provided by Carnivorous Sheep on the Team Liquid forums, explained some of the issues that the organization had faced.
"The macro esports environment is becoming increasingly deformed, with streaming platforms poaching from teams to malicious competition. To put it bluntly, if you don't bring out more and more money don't bother continuing," Zhao said in the report.
The organization's Heroes of the Storm division became the Korean champions and participated in the World Championship at BlizzCon, but ran into trouble recently when the roster was barred from participating in the Chinese Gold Series Heroes League. Though the organization is Chinese-owned, the roster was entirely Korean.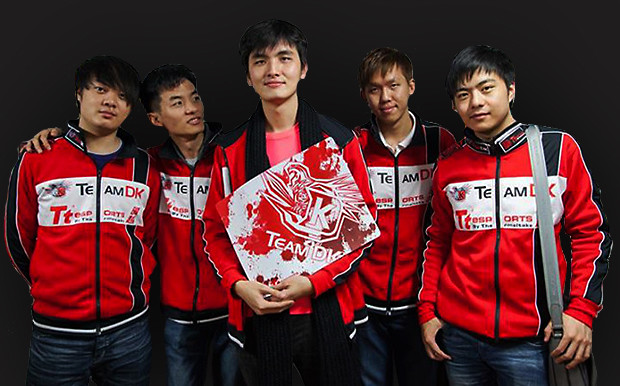 The storied and successful Dota 2 roster of 2012-14 slowly scattered and fell apart, returning in 2015 when the organization put together an amateur team known as DK Scuderia but Zhao's statement makes it sound like the players were difficult to manage.
"It should be logical and reasonable for the team to pay the players, and for the players to abide by management guidelines and decisions, and follow team rules and obey adjustment decisions," Zhao said in the report. "But in reality, players feel the team's rules and regulations are too strict, and think the management aren't reasonable. Everything the team gives is what they deserve, but any punishment is deemed wrong."
The choice to put together an amateur team came after the organization were unsuccessful in putting together a Tier 1 roster, their original intention. This would have been a triumphant return for an organization known in the Dota 2 community for very strong Chinese teams. Team DK came in 4th/5-6th and 4th again in the TI2/3 and 4 and having no Team DK at The International was a strange thing.
After describing the hardships the organization had faced in their chosen eSports, Zhao ended the statement with a look back at the team's accomplishments.
"Today, DK's journey come to an end. I believe DK's accomplishments and our results will be recorded for all posterity, and will still be remembered in the future, but the stories and the feelings that DK brought to the people will be fading away with the wind and the rain.

See you again."
Pillars of Eternity: The White March – Part 2 Is Coming In Late January 2016
EA explains its future with Star Wars: Battlefront and Star Wars in General
Other Categories
WePlay Promotes
Stand with Ukraine