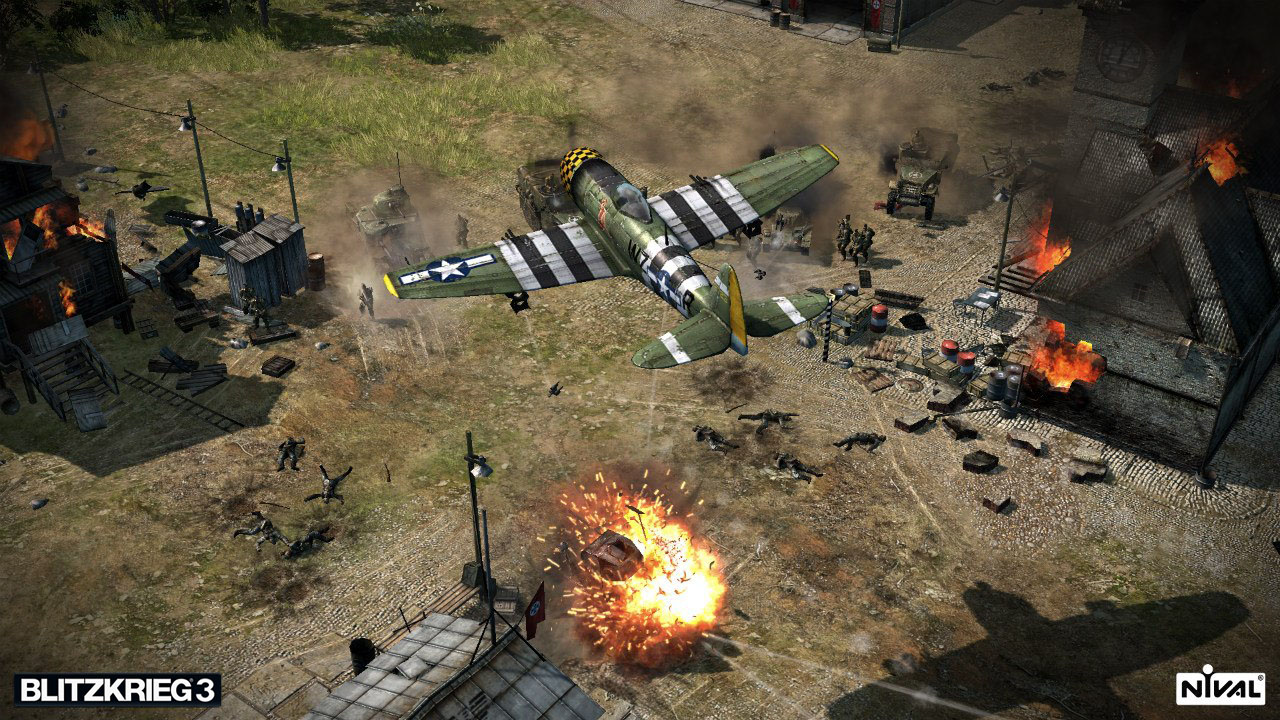 Developer Nival has announced a new Active Defense PVP mode for WW2 RTS Blitzkrieg 3, a response to the fans who requested a traditional versus mode for the game's multiplayer, as an alternative to its much-touted 'asynchronous' mode.
Up until now multiplayer in the game was conducted by one player against their opponent's AI-controlled garrison, replacing the traditional online versus format that RTS players are used to. It turns out the community wasn't that happy with the omission. 
"We were looking for some really fresh ideas for the continuation of the Blitzkrieg 3 series, and the "attack-defense" tactical scheme as the basis for online battles seemed to be an interesting solution", explains Sergey Orlovskiy, founder and CEO of Nival. "While in a real war sides are never put in symmetrical conditions, the PvP modes in games invariably present abstract duels in which opponents fight in equal conditions."
"The only wide-known exception to this so far has been CounterStrike and we thought that implementing this tactical scheme asthe basis for online battles not in a shooter but in a strategy genre might be that fresh idea that will breath new life in to the RTS genre."
Active Defense mode is available now, and when you enter multiplayer the game should now start off by searching for a matchup online. If it can't find one, it will hand over control to the AI in much the same way as multiplayer initially worked.
Blitzkrieg 3 has been available via Steam Early Access since May, and most of the negative comments on its Steam page are down the the asynchronous model. I had my doubts about the new approach when I first played the game, so I'm not entirely surprised to see Nival rethink their approach. It will be interesting to see how the community reacts the the restoration of traditional multiplayer.