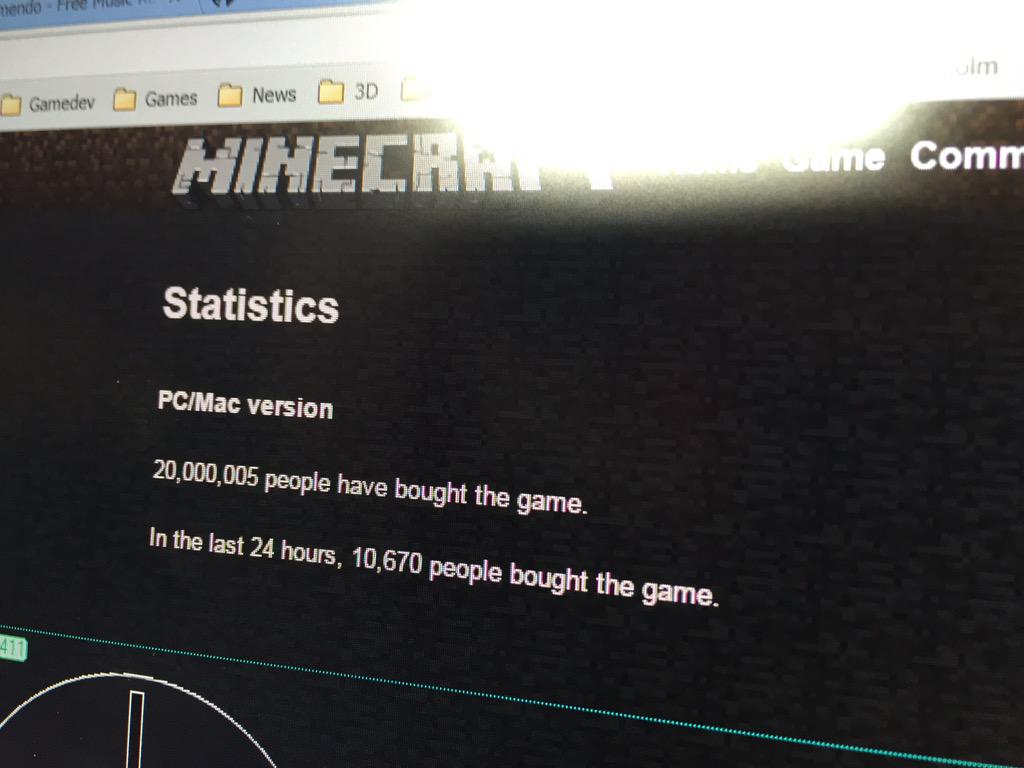 We all know that Minecraft has been phenomenally successful, but sometimes it takes a statistic like this to realise just how much money the voxel build-em-up must have made developer Mojang over the years - to date, the game's sold over 20 million copies on PC and Mac alone.
Mojang's Owen Hill captured the 20,000,005th sale as it popped up on the game's stat tracking site. That was yesterday, and another 7,992 people have snapped it up as of this post. 
The alpha version of Minecraft was released back in 2009 by original creator Markus 'Notch' Persson, who of course went on to sell the rights to the game to Microsoft last year, in exchange for a mind-boggling $2 billion.
"I make games because it's fun, and because I love games and I love to program, but I don't make games with the intention of them becoming huge hits, and I don't try to change the world," Persson said at the time, adding that he has never seen himself as "a real game developer".