League of Legends: It's time for the Ascension mode
League of Legends: It's time for the Ascension mode ⚡⚡⚡ Esports and gaming news, analytics, reviews on WePlay! The latest news on WePlay!
It's time for the next mode in the rotation queue. Riot Games launched the "Ascension" mode and if you'd like to play slightly different League of Legends - it might be right you your alley. 
From the original clone-tastic One For All to the frenetic manatee magic of Ultra Rapid Fire, featured game modes provide unique spins on the classic League formula. It's time to kick things off with the next game mode in the rotation: Ascension is now live!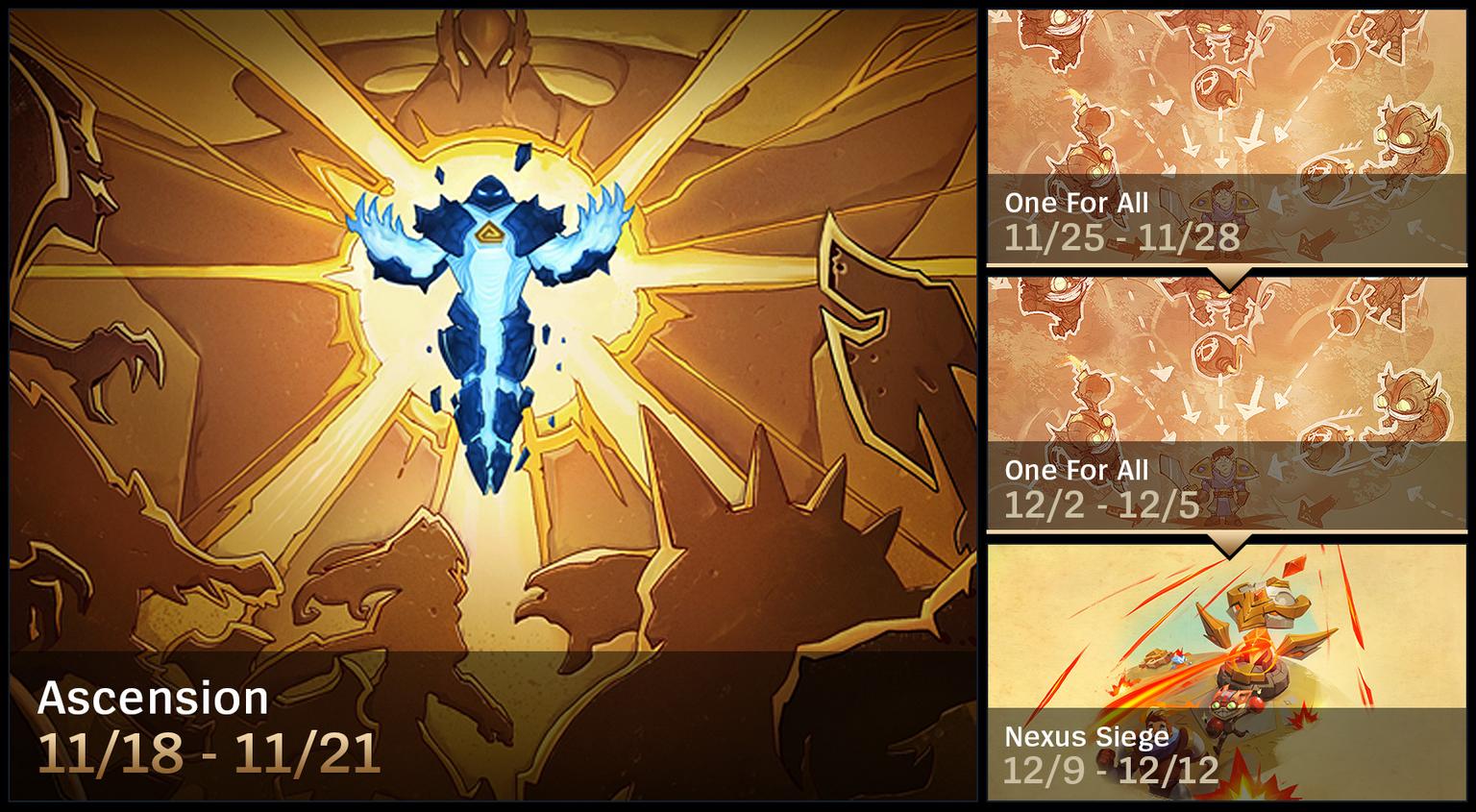 As a refresher on the mode, let's go over the basics:
Unlike Summoner's Rift, you can't walk out of your base to reach the battle; you'll have to use the Golden Transcendence trinket or right-click a pad to teleport into the fray
Earn victory by scoring points; the first team to 200 takes it down
You earn 1 point for kills, 3 for capturing a Shuriman relic, 5 for landing the killing blow on an Ascended champion, and 2 points for each kill you acquire while Ascended
Claim Ascension by taking down Ancient Ascendant Xerath in the center of the map (he'll respawn after the Ascended champion dies)
Be cautious when approaching the Ascendant, you'll need your whole team to battle him and claim the buff
The Ascension buff yields awe-inspiring power including bonus health and infinite mana, AD & AP, CDR, as well as armor and magic pen
The gifts of Ascension come with a price: healing and regeneration effects are halved and the opposing team always has vision on Ascended champs
We did touch up the visuals slightly while specially tuning Champion Mastery so you can earn points in the mode. You'll also be able to earn keys for your wins and loot chests for your (or your premade's) S­-, S, and S+ games.
Ascension is now available and lasts through the evening on Monday (we'll shut it down very early Tuesday morning--usually between 1:00 AM and 3:00 AM).
If you need to catch up on the rules for any game mode, check back at leagueoflegends.com each Friday, and we'll give you the lowdown in a quick post like this one.
As part of our ongoing commitment to refreshing the RGM modes, we've started with Ascension this week and the Ascended Xerath change. Hopefully now you can engage him guilt-free and become the Ascended god-beast-man-creature you always knew you could be. Go forth. FOR SHURIMA!
Dota 2 Update: November 17
System Shock has been delayed to 2018
Other Categories
WePlay Promotes
Stand with Ukraine