All budding European teams listen up: your chance for ESL glory has arrived!
The road to Frankfurt starts here, with more than 500 teams getting the chance to win their way into on of the most prestigious and anticipated LANs on the circuit. Look inside for details on signups and scheduling for the qualifiers!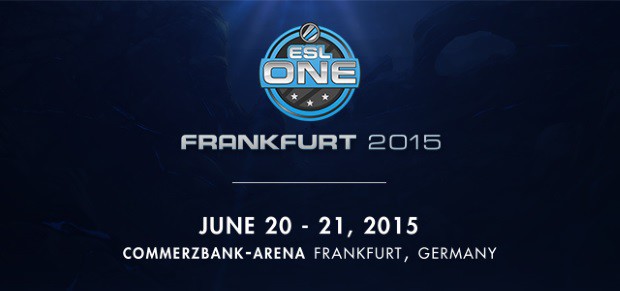 Over the next 6 days, you and your friends can sign up to have a shot at gaining one of threeplaces at June's ESL ONE event, and could join the likes of rising stars 
 Vega, 
 Basically Unknown and 
 London Conspiracy in the qualifiers, all of whom have been very successful in the recent events run by joinDOTA, and would be in good shape to thrive in the format.
When the action kicks off on the 23rd of February the first of seven rounds begins. The qualifier will run a standard single elimination format with BO1 matches, until 16 teams are left at the end of the first day. The second day will be entirely BO3s for the remainder of the bracket, and the top three teams of that will be one step closer to glory at the Commerzbank-Arena in Frankfurt. 

As far as rules go, the qualifier is fairly standard. However, as it is the European Qualifier, all teams must have at least three European players, so make sure your team is eligible before you sign-up.
Update Feb 17 19:00 CET: North and South American teams can join the qualifier, but will be required to play on the LUX server.