CS:GO February 17 update: New operation "Wildfire"
CS:GO February 17 update: New operation "Wildfire" ⚡⚡⚡ Esports and gaming news, analytics, reviews on WePlay! The latest news on WePlay!
Valve released new update (~ 1.6GB) that includes new operation called "Wildfire", new weapon skins, changes, bug fixes and lots of other stuff.
Please, find the patch notes below:
[OPERATION WILDFIRE]

– Operation Wildfire is LIVE: http://counter-strike.net/operationwildfire
— Seven community maps available in Competitive Matchmaking as well as other game modes via the Operation Wildfire map group
– The Operation Wildfire Access Pass ($5.99) is now available giving access to the following features:
— The Operation Wildfire coin, upgradeable through the completion of challenge missions
— An Operation Journal that tracks your stats in official competitive matches and includes a Friends Leaderboard
— The cooperative Gemini Campaign, featuring replayable missions with individual mission leaderboards.
— The Wildfire Campaign, featuring 30 missions in Casual, Arms Race, Demolition, and Deathmatch modes.
— Blitz Missions, global events that grant bonus XP for completing a specific action (must be Private Rank 3 or above to participate in Competitive Blitz Missions).
— Access to weapon drops from Operation collections: Cobblestone, Cache, Overpass, Gods and Monsters, Chop Shop, and Rising Sun
— Exclusive access to the Operation Wildfire Case featuring 16 community-created weapon finishes and the all-new Bowie Knife.
A few screenshots of the new skins: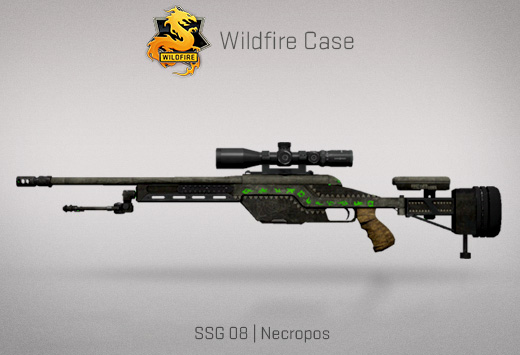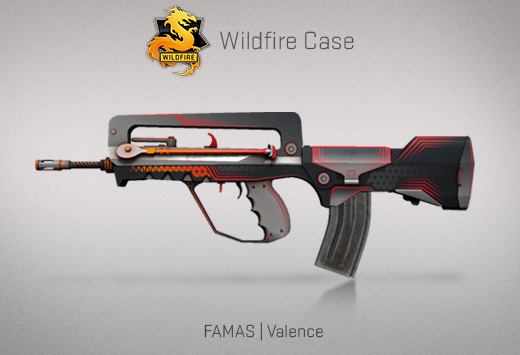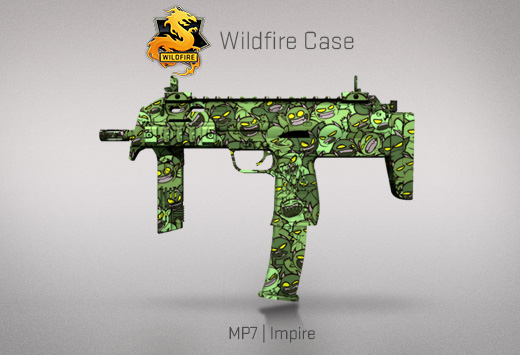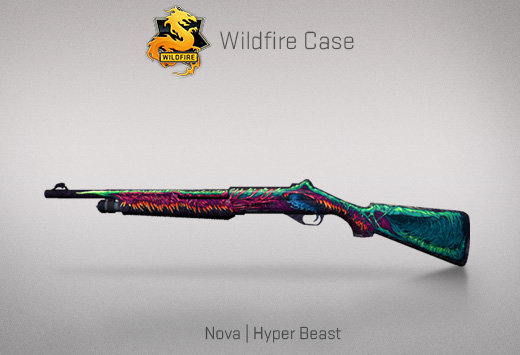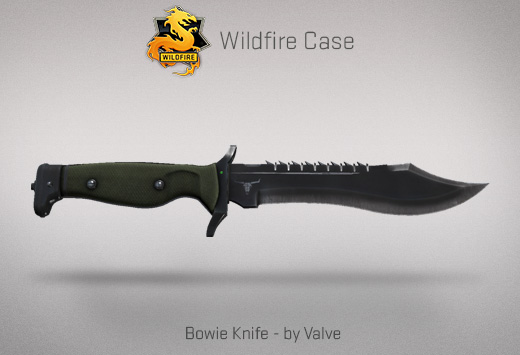 Full list of skins can be viewed on the operation page.
[GAMEPLAY]

– ARMS RACE
— The leader's glow in Arms Race no longer shows through walls.
— M4A1-Silenced has been added to the rifle section of available Arms Race weapons.
[UI]

– Fixed AWP icon to better represent the weapon's silhouette.
– The English string "ALIVE" in the playercount hud element is now a localized token.
– Inventory filter for All Weapons now filters out display items and music kits correctly.
– Inventory sorting by Quality now better groups items within the same quality by their slot.
– Updated the Nuke loading screen icon.
[MISC]

– Fixed particle rain not following the "in eye" player if you were spectating someone.
– Detail sprites (like grass) have been improved so many more can be rendered for much cheaper.
[MAPS]

Nuke
— Now available in Competitive Matchmaking, and other game modes in the Operation Wildfire Map Group
The map also got seriously reworked - check out the new screenshots:
Check out full information about de_nuke changes here.
Cache:
— Fixed DM spawns
— Improved radar polish
— Improved visual polish
— Added physics to fence in Sun room
— Fixed numerous "pixel walks"
— Fixed one-way wallbang at mid (thanks TomCS!)
— Fixed fencing at T-spawn being non-solid (thanks JoshOnTwitch!)
Mirage:
— Removed wall-lamps that blocked visibility from ticketbooth to mid in bombsite A
— Removed shelf inside market near bombsite B (thanks TheWhaleMan!)
— Added a plywood board to bomb-crate in bombsite A to make throwing grenades under scaffolding more consistent
– Slight adjustments to Safehouse, Lake, and Shoots
Check out the full list of changes on the Valve's official blog. 
League of Legends World Championship to be held in four U.S. cities
WePlay League: February, the 19th matches
Other Categories
WePlay Promotes
Stand with Ukraine