Another update is out and in it Valve introduces various improvements and fixes as well as the DreamHack Cluj-Napoca trophies.
Check out the patch notes below:
[SOUND]

- Increased fidelity and weight of jump land sound.
- Landing sounds now play an additional sound depending on the surface.
- 3rd person footsteps are now slightly louder in relation to weapon sounds for increased positional clarity. (Further volume compression may be possible by enabling "sound normalization," "volume equalization," or a similar setting in your audio playback device properties)
- New surface footstep sounds to reduce repetition and phasing as well as increasing listenability and positional clarity.
Concrete
Wood
Rubber
Snow
Glass
Grass
Mud
Dirt
Solid Metal
Metal Grate
Metal Chainlink
- Fixed a bug where give_ammo sound was playing for every shotgun shell insertion animation.
- Minor volume mix adjustments
- (Note: For players using virtual surround sound, please be sure to set the audio settings in CSGO to 5.1 speakers.)
[MISC]

- Awp now always un-zooms during reload animation
- Misc player animation CPU performance optimizations
- Overview icons can now be scaled with the convar mapoverview_icon_scale
[STEAM CONTROLLER]
- Game now requires Steam Client to be updated as of Oct 14 2015 or later.
- Added native support for the Steam Controller
[DEDICATED SERVERS]
- Added concommand sv_setsteamaccount to specify Game Server Login Token. To create a GSLT go to http://steamcommunity.com/dev/managegameservers
[UNDOCUMENTED CHANGES]
- DreamHack Cluj-Napoca trophies for participating teams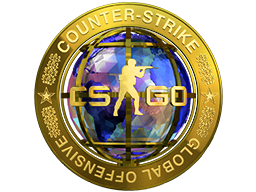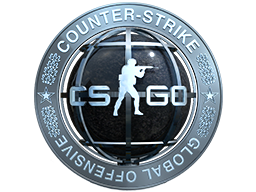 - There's also apparently a 2nd level attainable for 2015 Service Medals